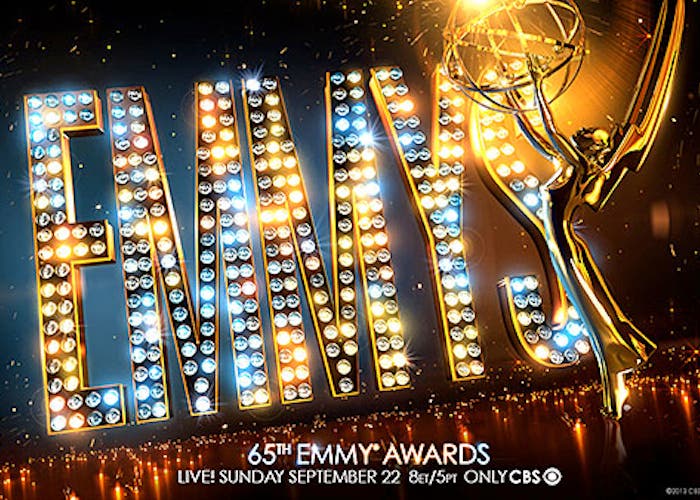 En drama, Breaking Bad (AMC), Homeland (Showtime) y Downton Abbey (ITV), con cinco nominaciones principales cada una, parten como grandes favoritas, seguidas muy de cerca por Game of Thrones (HBO) o Mad Men (AMC), con cuatro. Pero no lo tendrán nada fácil ya que la novata House of Cards (Netflix), que se ha colado en las categorias de mejor drama, actor (Kevin Spacey) y actriz (Robin Wright), viene dispuesta a dar guerra.
En comedia es Modern Family la que vuelve a copar las nominaciones gracias a su reparto –sólo uno de sus actores adultos, Eric Stonestreet, ganador de la pasada edición, no está nominado–. Ésto deja poco margen de maniobra a series como Girls, Veep, The Big Bang Theory, 30 Rock o incluso Louie, que probablemente tendrán que volver a conformarse con repartirse los premios de mejor actriz y actor principal, y es que recordemos que los actores de Modern Family mantienen el pacto de presentarse tan sólo a las categorías de secundarios.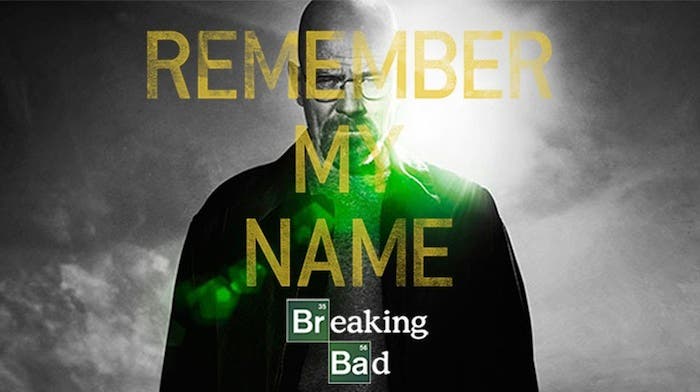 En general, no se puede decir que las nominaciones hayan sido demasiado sorprendentes. Por un lado tenemos a las sospechosas habituales, es decir, las series aclamadas por la crítica –y a veces el público– que son nominadas casi por incercia se lo merezcan o no –que normalmente se lo merecen–, y por el otro están las que consiguen generar suficiente buzz en los medios como para trascender pese a su poca calidad en comparación con sus contrincantes, como Scandal, aunque finalmente acaban ganando –por suerte– las otras, que no necesariamente las de siempre, y finalmente, están los nombres célebres, principalmente provenientes del cine, que se les nomina hagan lo que hagan.
Pero politicas a parte, si por algo serán recordados los Emmy 2013 será por la irrupción de Netflix en el juego, que gracias a House of Cards, Arrested Development y Hemlock Grove consigue un total de catorce nominaciones –incluidas las categorías técnicas–. En su caso, las nominaciones ya son una victoria pero, ojo, que las nuevas plataformas de distribución hay llegado para quedarse y podrían revolucionar la industria como ya sucedió cuando las cadenas de cable empezaron a producir contenido propio.
Drama
Mejor Drama
Breaking Bad

Downton Abbey

Game of Thrones

Homeland

House of Cards

Mad Men
Actriz
Connie Britton, Nashville

Claire Daines, Homeland

Michelle Dockery, Downton Abbey

Vera Farmiga, Bates Motel

Elisabeth Moss, Mad Men

Kerry Washington, Scandal

Robin Wright, House of Cards
Actor
Hugh Bonneville, Downton Abbey

Bryan Cranston, Breaking Bad

Jeff Daniels, The Newsroom

Jon Hamm, Mad Men

Damien Lewis, Homeland

Kevin Spacey, House of Cards
Actriz de Reparto
Anna Gunn, Breaking Bad

Maggie Smith, Downton Abbey

Emilia Clarke, Game of Thrones

Christine Baranski, The Good Wife

Morena Baccarin, Homeland

Christina Hendricks, Mad Men
Actor de Reparto
Bobby Cannavale, Boardwalk Empire

Jonathan Banks, Breaking Bad

Aaron Paul, Breaking Bad

Jim Carter, Downton Abbey

Peter Dinklage, Game of Thrones

Mandy Patinkin, Homeland
Actriz Invitada
Margo Martindale, The Americans

Diana Rigg, Game of Thrones

Carrie Preston, The Good Wife

Linda Cardellini, Mad Men

Jane Fonda, The Newsroom

Joan Cusack, Shameless
Actor Invitado
Nathan Lane, The Good Wife

Michael J. Fox, The Food Wife

Rupert Friend, Homeland

Robert Morse, Mad Men

Harry Hamlin, Mad Men

Dan Bucatinsky, Scandal
Comedia
Mejor Comedia
30 Rock

The Big Bang Theory

Girls

Louie

Modern Family

Veep
Actriz
Laura Dern, Enlightened

Lena Dunham, Girls

Edie Falco, Nurse Jackie

Tina Fey, 30 Rock

Julia Louis-Dreyfus, Veep

Amy Poehler, Parks and Recreation
Actor
Alec Baldwin, 30 Rock

Jason Bateman, Arrested Development

Louis CK, Louie

Don Cheadle, House of Lies

Matt LeBlanc, Episodes

Jim Parsons, The Big Bang Theory
Actriz de Reparto
Mayim Bialik, The Big Bang Theory

Jane Lynch, Glee

Julie Bowen, Modern Family

Merritt Wever, Nurse Jackie

Jane Krakowski, 30 Rock

Anna Chlumski, Veep
Actor de Reparto
Adam Driver, Girls

Jesse Tyler Ferguson, Modern Family

Ed O'Neil, Modern Family

Bill Hader, Saturday Night Live

Tony Hale, Veep
Actriz Invitada
Molly Shannon, Enlightened

Dot-Marie Jones, Glee

Melissa Leo, Louie

Melissa McCarthy, Saturday Night Live

Kristen Wiig, Saturday Night Live

Elaine Stritch, 30 Rock
Actor Invitado
Bob Newhart, The Big Bang Theory

Nathan Lane, Modern Family

Bobby Cannavale, Nurse Jackie

Louis CK, Saturday Night Live

Justin Timberlake, Saturday Night Live

Will Forte, 30 Rock
Miniseries
Mejor MIniserie o Telefilm
American Horror Story: Asylum

Behind the Candalabra

The Bible

Phil Spector

Political Animals

Top of the Lake
Actriz
Jessica Lange, American Horryr Story: Asylum

Laura Linney, The Big C: Hereafter

Helen Mirren, Phil Spector

Sigourney Weaver, Policial Animals

Elisabeth Moss, Top of the Lake
Actor
Michael Douglas, Behind the Candalabra

Matt Damon, Behiind the Candalabra

Toby Jones, The Girl

Benedict Cumberbatch, Parade's End

Al Pacino, Phil Spector
Reality
Mejor Concurso
The Amazing Race

Dancing with the Stars

Project Runway

So You Thing You Can Dance

Top Chef

The Voice
Mejor Programa Musical o de Variedades
The Colbert Report

The Daily Show with Jon Stewart

Late Night with Jimmy Fallon

Real Time with Bill Maher

Saturday Night Live
Mejor Presentador
Ryan Seacrest, American Idol

Betty White, Betty White's Off Their Rockers

Tom Bergeson, Dancing with the Stars

Keidi Klum y Tim Gunn, Project Runway

Cat Deeley, So You Think You Can Dance

Anthony Bourdain, The Taste
En la web de los Emmy podéis consultar el resto de nominaciones.